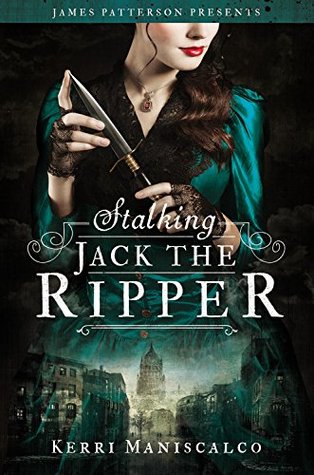 Stalking Jack the Ripper
drew me in with it's lovely cover and the Halloween feel it gave me reading the description. I loved the story, the writing, and Audrey Rose the main character.
Audrey Rose is everything society does not want her to be, smart, studious, adventurous, and determined to forge her own path in a society dominated by males. Learning from her Uncle Audrey Rose enjoying doing autopsies on cadavers while advancing the art of science. With a father determined to keep her safe and ladylike Audrey Rose learning to sneak around to fulfill her need to learn science, this goes well until someone starts killing women and mutilating them. Shoved into the middle of the chaos of the Ripper killings Audrey Rose must use all her wits to survive.
I could not get enough of the story and I am eagerly hoping the library will receive the next book in the series, this one had a clear ending despite being part of a series. The writing was lovely, witty, and elegant while painting a clear picture of the world Audrey Rose lived in.