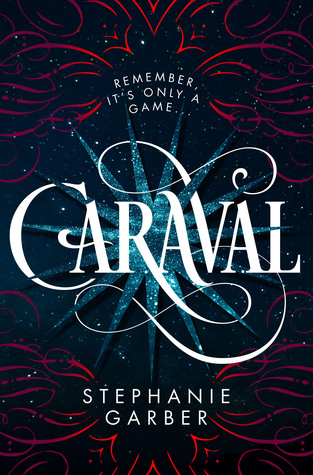 My first thought of
Caraval
was that is was going to be like
The Night Circus
but while I was mistaken I was not disappointed. Without a doubt Caraval is the best book I have read this year.
Scarlett
fears her controlling father and worries about her younger sister facing his wrath when she angers her father. Determined to do something to protect her sister and herself Scar agrees to an arranged marriage to escape her father. Determined to make one last attempt to correspond with the legendary leader of Caraval, Legend, Scar writes to him explaining she is to be married. After years of no answers from Legend Scar is shocked when Legend writes back including three tickets to Caraval. Unsure what to do Scar's fate is sealed when her younger sister arranges for her to be taken and she arrives at the game.
I loved Scar, she was a well rounded character with flaws, hopes, fears, and it was clear that the trials of the game changed her. While Caraval is a series Scar's story to me felt complete and I was not really left with questions. I do wonder if the next story will have Scar as a side character or have her taking center stage once again.