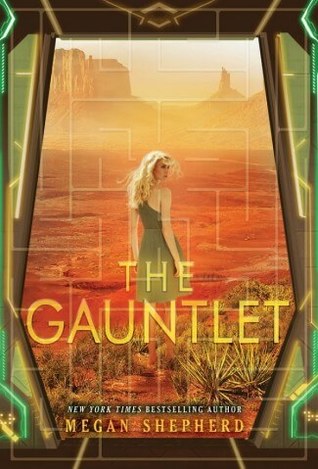 I have eagerly awaited the release of
The Gauntlet.
The Hunt
ended on a major cliffhanger and I was beyond eager to learn what happened.
Cora is determined to win the Gauntlet and declare humans an intelligent species. Unsure of who to trust and fearing she will not make it to the Gauntlet in time Cora must determine her own path. With her friends to help her Cora learns about inner strength and how to overcome fear. Cora's growth was amazing and I loved how she developed as a character. Even though she grew as a person she maintained flaws, some did seem to disappear but others grew more making Cora feel real and complex.
Despite my excitement for
The Gauntlet
I was disappointed in the ending. I had so many unanswered questions and I wanted a bit more closure. Sadly the author said this is the end of Cora and her friends story. Due to the rather abrupt ending I am not sure I would read another series by Megan Shepard.