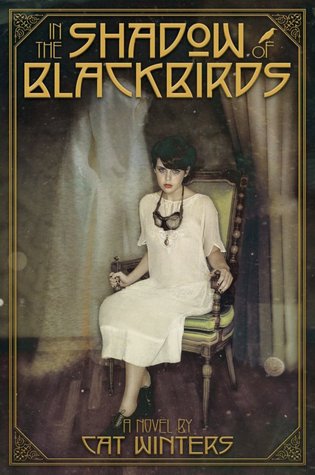 I checked out
In the Shadow of Blackbirds
on an impulse at the library. Even though I had a feeling parts would scare me I wanted to give it a try.
Mary Shelley was a wonderfully refreshing character, I loved her quirks and unique way of looking at the world. With her whole world turned upside down upon the arrest of her father Mary Shelly head to live with her Aunt where she is soon haunted by the death of her first love. Determined to help Stephen Marry Shelley embarks upon a mission to see his spirit put to rest.
The writing was lovely, stunning, well done, and haunting in parts. I loved it and wanted more. My biggest complaint is that it felt unfinished at the end, I wanted to know more about Mary Shelly's father badly but that was left open ended. The same goes for Mary Shelley herself, I would have liked to know a bit more of how she finally settled her life.