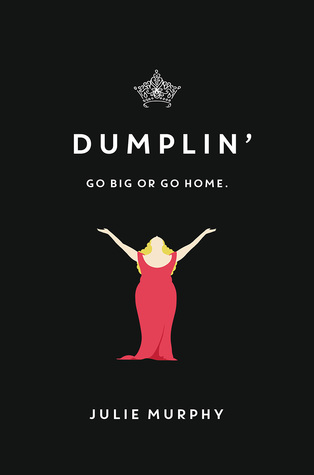 Dumplin'
was everything I had hoped it would be and more.
Willowdeen is one spunky girl full of fun. Loving life and who she is Will is comfortable in her own skin she cares what no one thinks or says about her as she lives her life. Well that is what Will would like people to think, despite portraying oodles of confidence Will struggles at times with how she looks. I loved that about Will, she had ups, downs, angry moments, ugly moments, pretty moments, and took them all in stride.
The whole time I was reading
Dumplin'
it felt like it could be something I actually witnessed in a high school. The writing was amazing, the characters unique and well developed. While I liked the ending I wish that it had focused a bit more on Will and her mother's relationship. I hope to read more of Julie Murphy's work one day.