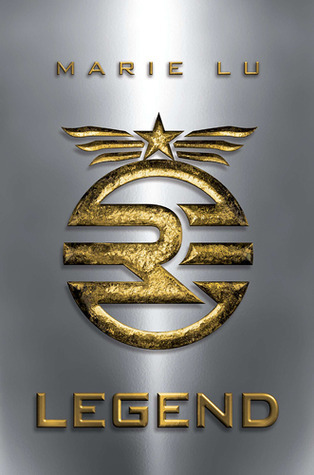 Legend
was not what I thought it would be at all. Normally this is a good thing but not in this case.
I totally fell in love with Day's character. Refreshing, interesting, and entertaining I was disappointed every time Day's point of view came to an end. While Day's actions were predictable I did not find that overly annoying.
June drove me crazy, I could not stand her attitude or the superiority complex June has. Wealthy and privileged June has no clue about the real world and loves the attention the Republic lavishes on her as their prodigy. Blind to what is occurring in the world June talks big but does not seem able to hold her own when it really matters. I got to dread it when the story moved to June's point of view.
The plot was not bad and the pacing kept things moving but I predicted everything that occurred in the story. No surprises to catch me off guard or twists where I was like oh my gosh I did not see that coming. All in all not a horrible book just one I consider average. If I have time I would consider reading the sequel but it is nothing I have to rush out and get right now.