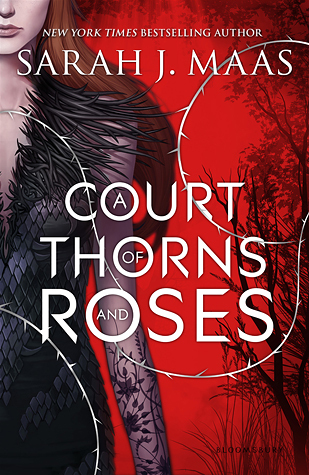 I really wanted to love
A Court of Thorns and Roses
but at times I had to force myself to read it. Due to that I had to crunch to finish reading it and had to skim parts from the sixty percent mark.
For some reason I was bored with Feyre and her constant blindness to what was going on around her. Half the time I just wanted to shake her and scream at her to see reason. I suppose getting upset with a character means they are well written but it also deterred me from reading at times. While I was not thrilled with Feyre I did see personal growth which made her a little less frustrating for me. Since I do not want to give spoilers I will have to leave it at that.
Tamlin was way more interesting then Feyre and the reason I kept reading A Court of Thorns and Roses. I really wish part of the story had been told from Tamlin's point of view since I found him mysterious all the way through the end of the story. I also would have loved to see Tamilin's point of view of his relationship with Feyre as she adjusted to her new life.
The ending was not to my liking at all, does not feel like the story ended more like it just stopped. Maybe that is due to it being a series. The pacing of the story bothered me as well, at times I felt like I was re-reading parts of the story and other times a ton of information was dumped at once which just threw off the flow of writing for me.
Overall just an average book for me.