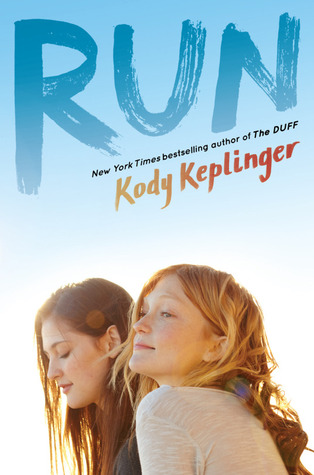 A few weeks ago I read an excerpt for
Run
on a Friday 56 blog post and I immediately ordered it from the library. Sadly I am unable to recall which blog it was to provide a link. :(
Bo Dickinson is known as the local wild girl who does what she wants when she wants. Full of spirit and caring little what others think Bo works at befriending a local blind girl.
Agnes has always been quiet and accepted her parents iron control over her, as they say they are keeping her best interests in mind. Stuck with a friend that treats her more like an inconvenience and ditches her any chance she can Agnes's life is pretty much school and then hanging out at home with her parents. All that changes for her when Bo decides to start being her friend.
The two girls are very different and I saw a lot of peer pressure in the book at times. Parts of it did seem to odd to me when Agnes just gave in like it was no big deal and yet held out on other things. I did enjoy
Run
a good deal until the end. I was not happy with the ending at all.