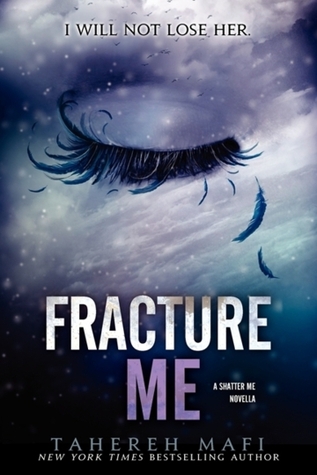 Even though Adam was never one of my favorite characters I enjoyed
Fracture Me.
It was interesting to get to see things from Adam's point of view and in some ways I like him more and in other ways I strongly dislike him more.
While I have known James was important to Adam I did not realize how important James was until reading things from Adam's point of view. It was nice to see an older brother genuinely concerned about a younger brother. That was Adam's only redeeming quality though and the way he thought about Juliette was just sickening.
I eager look forward to Ignite me and the conclusion of Juliette's story.