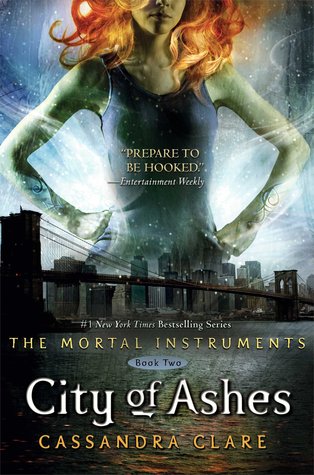 City of Ashes
grew me on a bit the more I read. At first I was bored but things slowly got better.
At times I got seriously annoyed with Clary, I just wish she was a bit older. She does not act fifteen most of the time and I got sick of how she was treating her best friend Simon. I still feel like I have not seen much character development with Clary but at least I saw some.
Jace is far more interesting then Clary for me maybe because he reminds me of Will from The Infernal Devices. I actually feel bad for Jace and thought he was getting way too much grief in City of Ashes. I hope that changes in future books.
I still like Magnus the best, I think he is my all time favorite character from the series.
The writing slowly seems to be getting better which is something I hope continues. I do want the whole odd vibe about being brother and sister between Clary and Jace to stop being freaky. That part really turned me off from the series. Despite that I do want to read City of Glass.