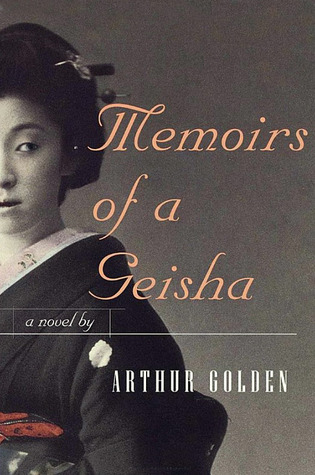 Memoirs of a Geisha was just as stunning as I expected it would be.
Chiyo was an interesting character and I love the way she fought for what she wanted the most even if that meant just silently obeying or working herself to the point of passing out. Despite the many hardships that occurred in Chiyo's life she never gave up hope that things would turn around for her one day and I think that is why she came off as different then other Geisha.
Hatsumomo was written stunningly. Every move Hatsumomo made was the move I could see a jealous woman making and easily pulling off. In a lot of ways Hatsumomo made the whole story ten times more interesting.
Pumpkin was a hard person to get a feel for since she was so quiet and fearful all the time. However Pumpkin did surprise me a few times and I ended up seeing a good deal of Hatsumomo's personality at her in times.
Various men were in Memoris of a Geisha but Nobu was one of the most prominent and while I would have liked one of the flashier men to be front and center it did give the reader a good view that not all men Geisha entertained were pleasant to be around.
My overall knowledge of Japanese history for the WWII ear is weak but from what I read of the culture and customs nothing seemed unbelievable or far fetched. Eveything did seem to be well researched and written as how a Geisha from the time period would spend her time.
I love the writing, it was not only fun and well done but lovely. The words flowed along the page and I always had to force myself to put the book down. The end did start to slow down a bit but overall the writing stayed strong for the entire book.