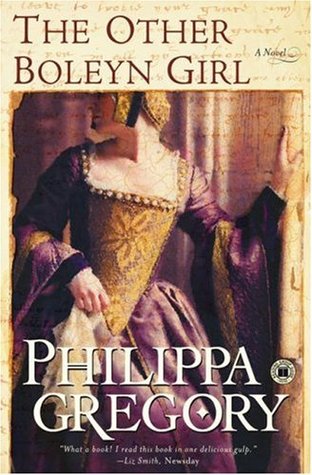 The Other Boleyn Girl was everything I expected it to be and then some.
Mary and Anne Boleyn are some of the best known women of history but little is really known about them. Philippa Gregory does an amazing job researching, investigating, and bringing known history with unknown history into an enchanting tale of possibility.
While The Other Boleyn Girl is fiction several parts are so well done and backed up with fact that I felt many parts of it were totally believable and could have occurred in the Tudor Court.
When it comes to real people it is hard to say how they come off since they are real. No matter what Anne and Mary were both written beautifully and acted like I imagine jealous sisters would act. The while story is told from Mary's point of view but never once did I feel like I was not getting to know Anne.
I would have given The Other Boylen Girl five stars but I saw grammar errors, enough that it bothered me so it earns a four star rating.