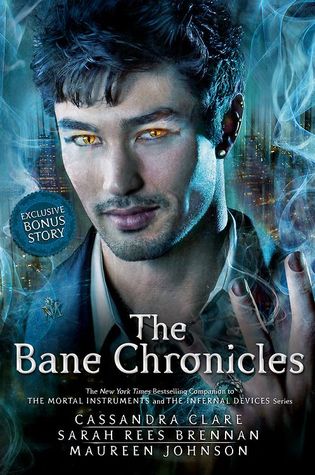 Ever since I read The Infernal Devices I have desired to know more about Magnus Bane. Such an interesting character with a lot of depth.
The Bane Chronicles
did not disappoint and showed many sides of Magnus, all of them awesome.
Since this is a collection of short stories (each one is about fifty pages) I am not going to review them all. I did like how the stories are spaced out throughout history which gave an overall portrait of Magnus and allowing the reader to see how he evolved with time.
One of my favorite parts was learning more of the Herondale legacy. They were certainly one of a kind and I love how they were not all cookie cutters of William Herondale.
The writing was lovely and the comic at the beginning of each story was a nice bonus.