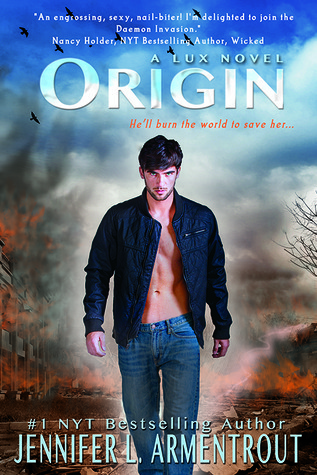 Origin
is the fourth novel in the Lux series.
Katy was awesome in
Origin
, she has grown so much as an individual. Despite all the crazy stuff going in her life Katy holds onto who she is and I adore her for that. Instead of curling into a little ball and losing herself Katy does every single thing she can to fight back. While she always seemed to enjoy a good sarcastic argument with Daemon Katy has turned that into her weapon of choice against
Daedalus.
Seeing things from Daemon's point of view was interesting but I am not a huge fan of it when book series divert from the way the first book is written. Therefore I have mixed feelings about points of view switching back and forth. Makes sense why it happened just not my personal preference. Despite that I did like knowing what Daemon was thinking at times and it gave more insight into who Daemon is developing him further. Instead of a sarcastic jerk who always seems sure of himself Daemon comes off as more sincere and gentle.
Once again the writing was lovely, elegant, and well done. I loved how new plot twists were added seamlessly despite Opposition being the conclusion to the series. I eagerly look forward to reading Opposition.