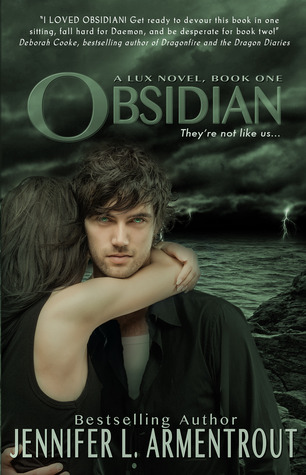 For over a year my friend has recommended
Obsidian
to me and I finally got to it. All I can say is I should have listened to my friend and read it way sooner.
Katy is totally awesome and I seriously want her as a best friend. Witty, stubborn, and self reliant are a few of my favorite things about Katy. In no way does she think or act like she needs a guy in her life for it to be complete so that was wonderful. The intense conversations between Katy and Daemon were my favorite part and I love the way they argue.
I was hoping Daemon would grow on me but as of now I still think he is a jerk. He is just too cocky and confident for me to really like him. That might change as the series continues though.
The writing was lovely, flowed well, and the story made sense. At no point was I going what is going on which frequently happens for me when I read stories with aliens. I eagerly look forward to reading Onyx.