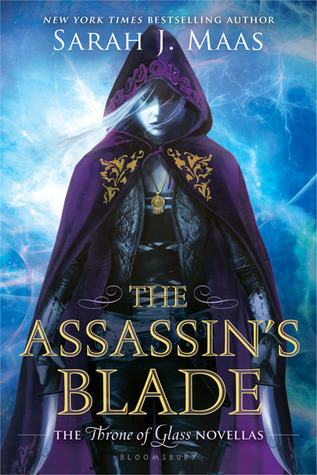 The Assassin's Blade
is a collection of five novellas in the Throne of Glass series.
Celaena is a notorious feared assassin and the stories explain some of her greater missions along with her relationship with Sam. A couple of the novellas felt a bit weak but I did enjoy seeing the earlier softer side of Celaena. Despite being a feared assassin Celaena clearly enjoys being a girl and flaunting her beauty. I like how stubborn and determined Celaena is while also showing a weak vulnerable side. All the stories added to Celaena's character development and I feel like I know her even more. All in a great read that pulled at my heartstrings at times.