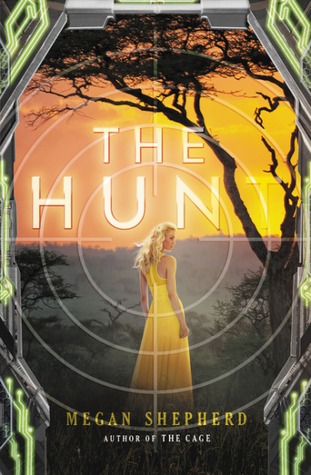 The Hunt
is the second book in the
Cage
trilogy.
Having escaped the cage where Cora and five other humans were being held by a group of aliens calling themselves the Kindred Cora hopes the nightmare is over. That is far from the truth instead of being treated with care and as a creature with intelligence Cora along with Lucky, and Mali are put into the Hunt. Seen as the same as animals Cora has to learn to deal with being forced to sing for the entertainment of the Kindred while struggling to figure out how to better her situation.
Despite
The Cage
not being one of my favorite books I have been excited to read
The Hunt
. I was not disappointed, The Hunt had some of the mystery pulled away from it on what was going on and I enjoyed that a lot. The writing was crisp and interesting while maintaining a wonderful pace. Several time I felt like I was in the middle of the room with the characters. The downfall the ending. Just like with
The Cage
I had issues with how
The Hunt
ended. It did not feel like it ended, just like it stopped. While I know another book is coming the ending still felt awkward and misplaced.